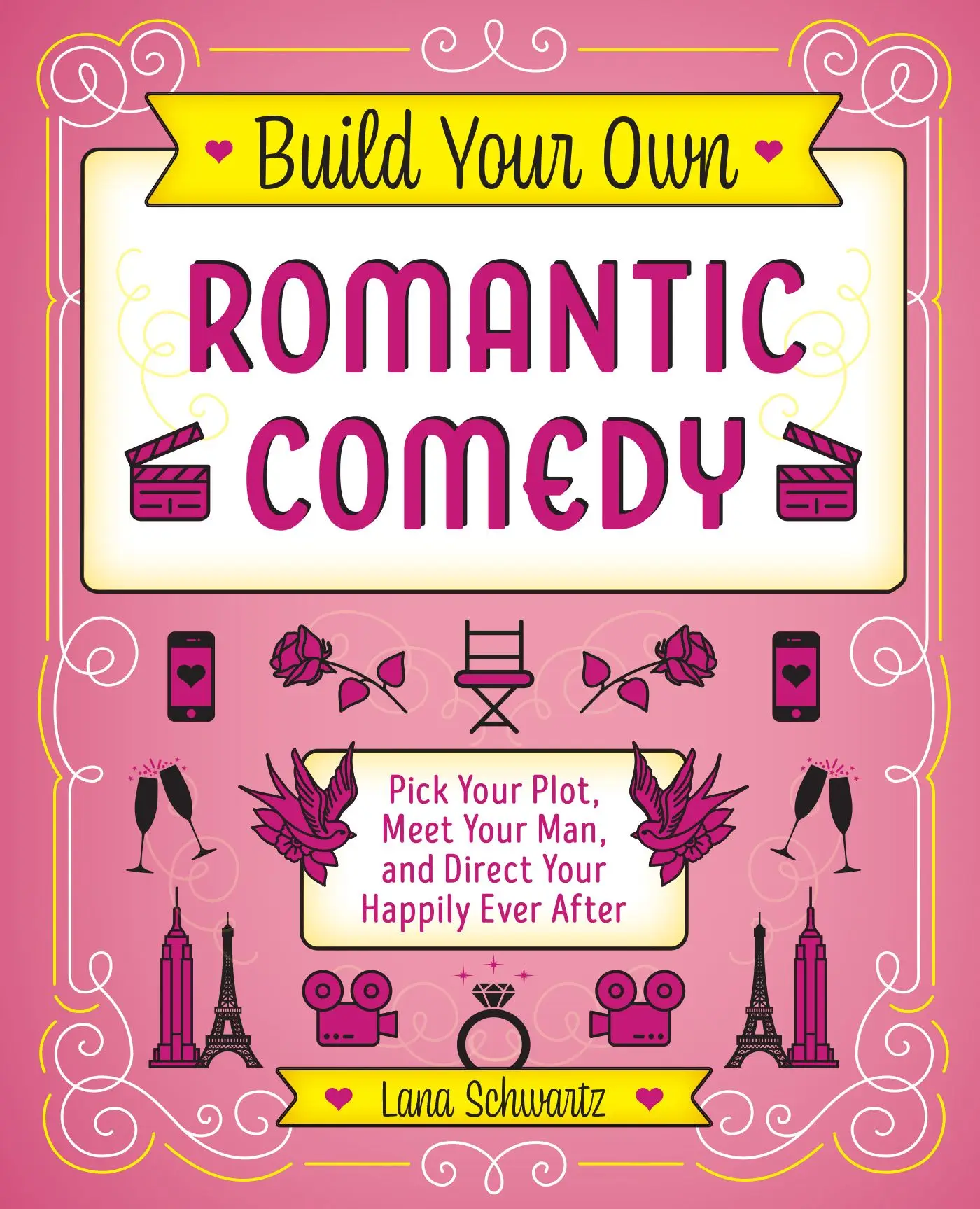 Build Your Own Romantic Comedy by Lana Schwartz
English | March 17th, 2020 | ISBN: 1646040058 | 162 pages | EPUB | 16.56 MB

Live the cheesy rom-com love story of your dreams with this hilarious mix-and-match adventure through adorable meet-cutes, fun montages, and grand romantic gestures. . . all leading the way to the final kiss.
Get ready to relax with your favorite romantic comedy of all time—the one you create! Instead of turning on the latest cheesy rom-com for a simple, mood-boosting love story, put yourself in the director's chair with Build Your Own Romantic Comedy.
First, open the book and pick your heroine. Will she be a high-powered business lady with no time for love? Or a quirky bakery owner? Just make your choice and read how the magic unfolds. When it's time to meet your man, do you prefer a hunky prince, a hunky executive, or a hunky nemesis? Each choice will take you down a totally different path that all somehow end up making a charmingly predictable romance.
Choice by hilarious choice, you'll pick from classic rom-com elements like:
• Sassy best friends
• Romantic date montages
• A makeover, obviously
• Dramatic but easily solved misunderstandings
Make your way closer and closer to the big payoff—the picture-perfect, most romantic final kiss ever.
And when you've savored that last bit of fun, romantic goodness, don't be glum. Turn back to page one and start a new love story. With over 100 possible stories, the happily-ever-
afters never have to stop.
It's a beautiful day in New York City. The sun is shining. The chirping birds are as loud as the tiny children who populate this West Village neighborhood are quiet. Jenny doesn't wait for the "Walk" sign as she crosses the street—the "Walk" sign waits for her. It's the kind of morning that makes her remember why she moved here from her small town in another, less important part of America. The kind of morning that makes it seems like her dreams are within reach. Because they are! If things go well at work today—which they will, because they have to—she'll be even closer to showing the world that she is somebody.
She arrives at her favorite coffee shop at 9:10 a.m., 10 minutes later than she normally does, which means she's 10 minutes behind schedule, and that means Jenny can only spend two minutes at the coffee shop, rather than her usual allotted five minutes. Because if she spends her usual five minutes at the coffee shop, she'll be late for work—and she cannot be late for work. Not today.
Jenny picks up her scalding-hot, triple-shot, extra-large latte and heads toward the door, ready to take on the day.
But then, out of nowhere—thud—and the latte has been spilled all over her meticulously chosen, very expensive, dry-clean-only white blouse.
"Oh my god, oh my god, oh my god. This can't be happening," she says.
"Napkin?" asks the source of the thud. A man. Of course. He holds a napkin out to her, but the expression on his face is too smug to render it a peace offering.
"You're not going to apologize for knocking into me?" Jenny asks, grabbing the napkin stubbornly. She does need one, after all.
"Why would I apologize? You knocked into me," the man replies. And OK, if someone held a gun to Jenny's head and asked, "Is this man the best-looking man you've ever seen in your life?" she would say yes, but failing that, she will never, ever, ever admit out loud that he is attractive.
"You clearly knocked into me," Jenny replies. Her blood boils, or something like that.
"Then why are you the one covered in coffee?" the man says, flashing her a knowing smile.