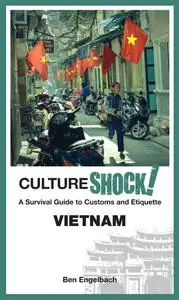 CultureShock! Vietnam (CultureShock!) by Ben Engelbach
English | June 20th, 2017 | ISBN: 9814771678 | 248 pages | EPUB | 13.74 MB
Culture Shock! Vietnam aims to be the definitive account of the country for travellers or those relocating to the country. Based primarily on the author's first-hand experience in Vietnam, the book leads the reader on a journey that covers every aspect of arrival, settling in, integrating with local culture, and grappling with a wholly foreign language and customs. The book doesn't turn a blind eye to the country's warts, and it's also not tourist-minded propaganda. Culture Shock! Vietnam simply presents Vietnam and its challenges for what they are, and provides useful strategies for adapting.
https://dropapk.to/0pu23z9rtmap