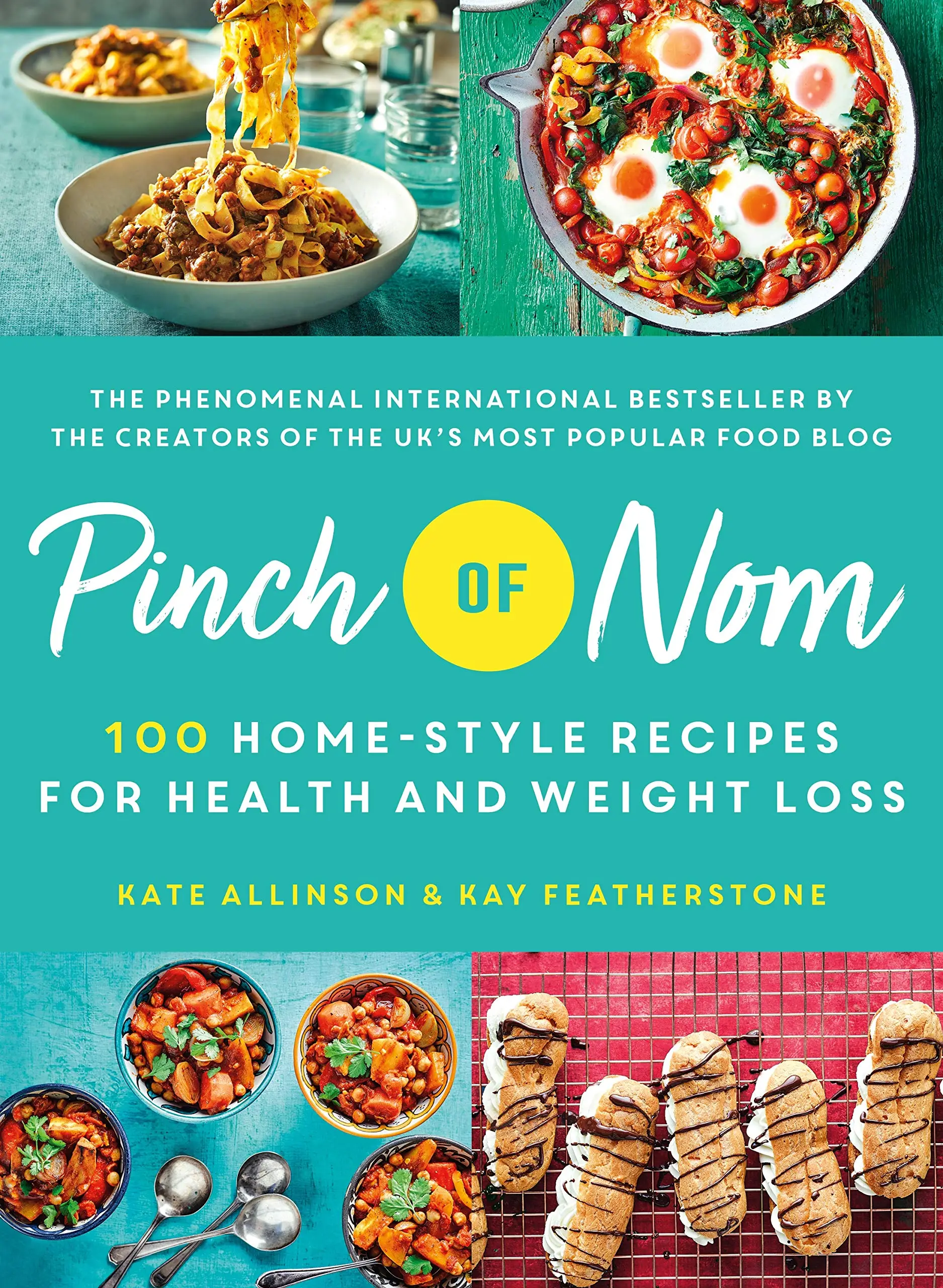 Pinch of Nom: 100 Home-Style Recipes for Health and Weight Loss by Kate Allinson, Kay Featherstone
English | April 28th, 2020 | ISBN: 1250269555 | 220 pages | EPUB | 333.90 MB

The must-have cookbook from the UK's most popular food blog, Americanized for a US audience!
For breakfast, lunch, dinner, and desserts, Kate Allinson and Kay Featherstone's pinchofnom.com has helped millions of people cook delicious food and lose weight. With over 100 incredible recipes, the Pinch of Nom cookbook can help beginner and experienced home-cooks alike enjoy exciting, flavorful, and satisfying meals. From Chicken Fajita Pie and Vegetable Tagine to Cheesecake Stuffed Strawberries and Tiramisu, this food is so good you'll never guess the calorie count.
Each recipe is labeled with icons to guide you toward the ones to eat tonight—whether you're looking for a vegetarian dish, hoping to create a takeout meal, want to feed a family of four or more, or have limited time to shop, prep, and cook.
Pinch of Nom is the go-to home cookbook for mouthwatering meals that work for readers on diet plans like Weight Watchers, counting carbs and calories, or following any other goal-oriented eating program.
Pinch of Nom started out a few years ago over a cup of tea at the kitchen table. After a decade of working in the restaurant world, we wanted to create a place where we could share our recipes. Now we have a community of over 1.5 million using the site to find easy recipes and enjoy slimming, delicious food. And we're loving every moment!
Back when we were working long shifts in a high-pressured restaurant kitchen, it was always easiest to grab unhealthy food on the go. Eventually the time came when we both needed to lose weight, so we decided to join a local weight-loss group. Immediately we noticed a lack of easy and delicious recipe ideas – and it was the same online. We were so surprised by how many people were relying on expensive "low-cal" ready-meals, lacking in flavour and variety.
One day Kate disappeared into the kitchen and came back with cheesecake-stuffed strawberries. So delicious and portable, they were a huge hit with our weight-loss group. After sharing a few more recipes with friends to great success, we had a small idea. What if we put our recipes onto a website and shared them with others? Our mission became to create easy, healthy and tasty dishes for ordinary people to enjo