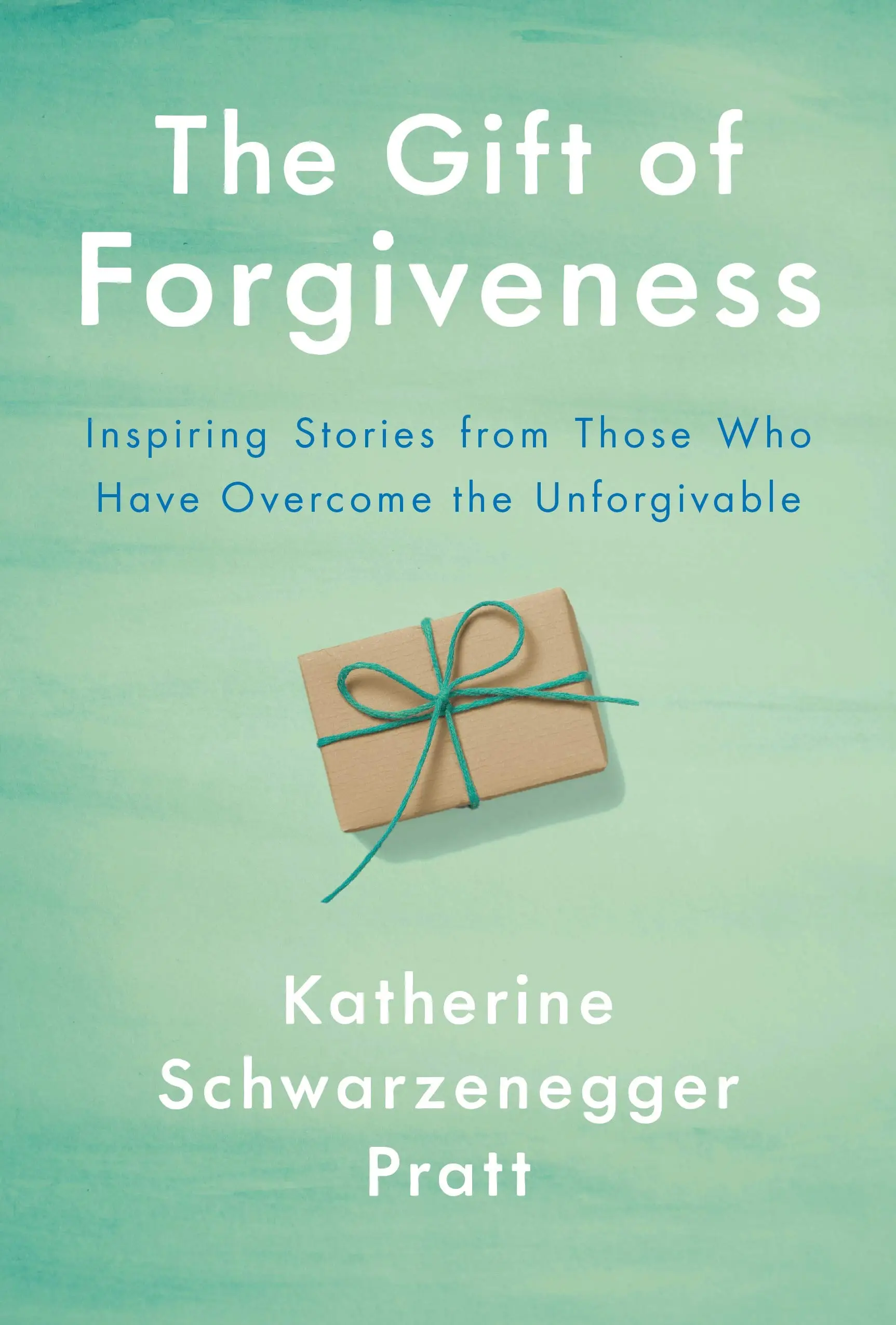 The Gift of Forgiveness: Inspiring Stories from Those Who Have Overcome the Unforgivable by Katherine Schwarzenegger Pratt
English | March 10th, 2020 | ISBN: 1984878255 | 224 pages | EPUB | 3.2 MB
A fresh, inspiring book on learning how to forgive—with firsthand stories from those who have learned to let go of resentment and find peace
"When we learn to embrace forgiveness, it opens us up to healing, hope, and a new world of possibility." —Katherine Schwarzenegger Pratt
Written with grace and understanding and based on more than twenty in-depth interviews and stories as well as personal reflections from Schwarzenegger Pratt herself, The Gift of Forgiveness is about one of the most difficult challenges in life—learning to forgive. Here, Katherine Schwarzenegger Pratt shows us what we can learn from those who have struggled with forgiveness, some still struggling, and others who have been able to forgive what might seem truly unforgivable. The book features experiences from those well-known and unknown, including Elizabeth Smart, who learned to forgive her captors; Sue Klebold, whose son, Dylan, was one of the Columbine shooters, learning empathy and how to forgive herself; Chris Williams, who forgave the drunken teenager who killed his wife and child; and of course Schwarzenegger Pratt's own challenges and path to forgiveness in her own life. All provide different journeys to forgiveness and the process—sometimes slow and thorny, sometimes almost instantaneous—by which they learned to forgive and let go.
The Gift of Forgiveness is a perfect blend of personal insights, powerful quotations, and hard-won wisdom for those seeking a way to live with greater acceptance, grace, and peace.
I remember the exact moment when I knew I wanted to delve deep into forgiveness. I was standing in the parking lot of a local restaurant I love when, out of the blue, up walked the girl I'd once called my best friend.
We weren't just best friends—we were like sisters, inseparable since birth. We'd shared everything, from our birthdays to our clothes, our friends, our families, our secrets, and our dreams. We felt like we were one and the same; in fact, most people said our names together, viewing us as the pair that never split.
Then, more than twenty years into our friendship, we had a falling-out—one that shattered me down to my core. Her absence left a profound hole in my life. For the very first time, I was living without my best friend by my side, and I didn't know who I was without her. The end of our friendship affected all areas of my life. It was awful and it broke me.
After I was able to gain some distance and take time to process this change, I told myself I was okay and that I had forgiven the person I once thought of as blood. Shortly after declaring that I had moved on, though, I ran into my old friend and knew immediately that I was nowhere near over the end of our friendship. In fact, I wasn't even close to being over it. Standing in her presence, I felt anxious, scared, hurt, angry, and tremendously emotional, and I knew at that moment that I never wanted to feel like that again, especially around her.
It was then and there that I made a promise to myself: I would reengage in the work of forgiveness. This time I would go deeper. I decided to go to therapy weekly, and sometimes I even went twice a week. I sought help from my priest, my pastor, and I spoke to people of all faiths and no faiths. I talked to those of all ages, all backgrounds; I spoke to friends, and even to people I didn't know that well. I found that there were many who had similar experiences with unhealed ruptures. I went in search of stories of those who had forgiven so I could be inspired to forgive and move forward in my own life.
Some might think that having a fight with your best friend sounds trivial, but for me—and many others with whom I've spoken—it is not. I've come to learn that ruptures in relationships come in all shapes and sizes. And no one can tell you how to process a hurt like yours, what it will mean to you, or how it will affect your world.
I knew that, when it came to forgiveness, I had my work cut out for me—and if I didn't get this right, I would have that pit in my stomach for the rest of my life. I knew it would end up traumatizing me. The moment my old friend reappeared, I realized that forgiveness was a far deeper and more complicated subject than I had thought, and it was something I wanted to get better at practicing.